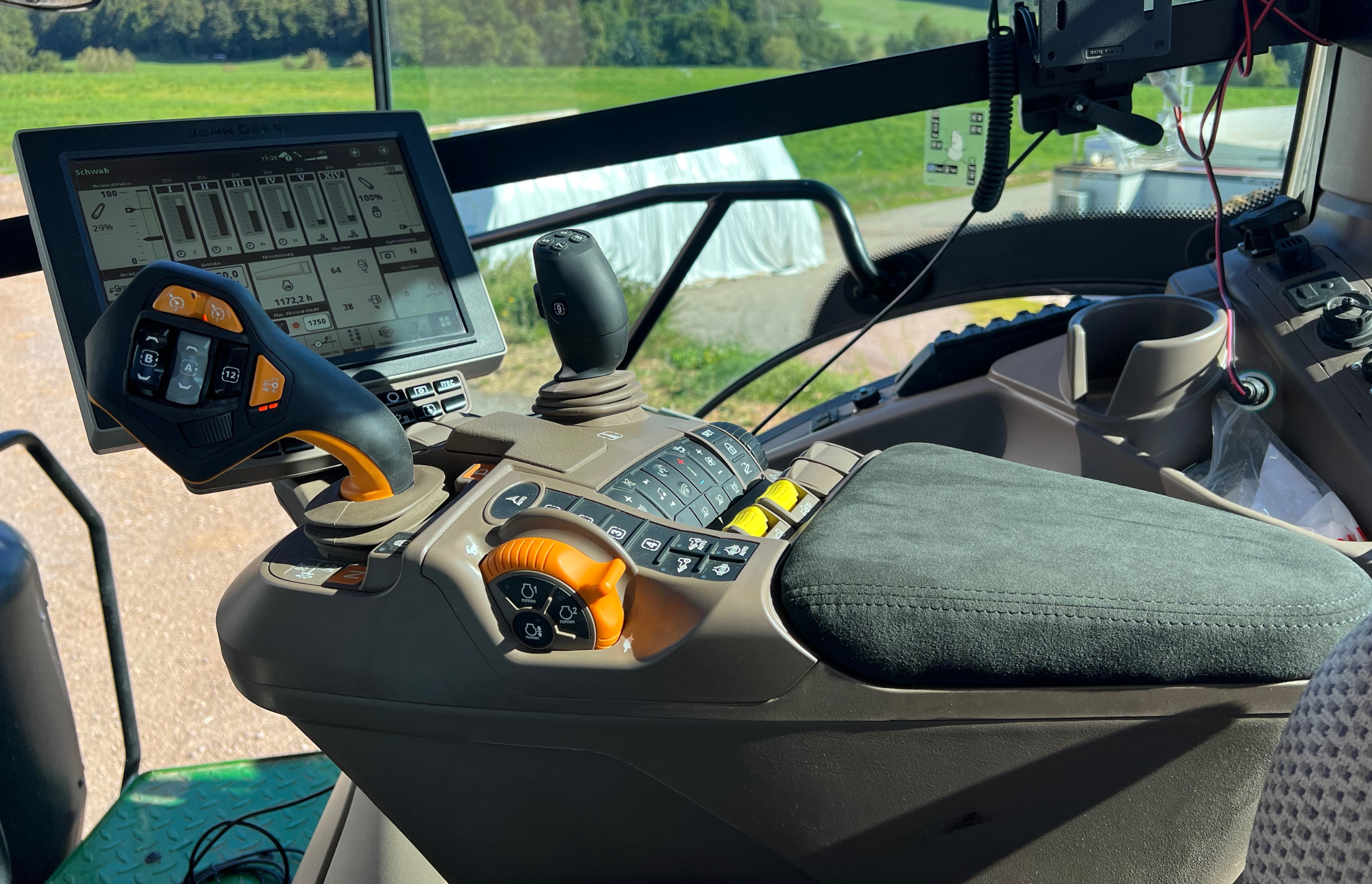 Introducing our latest invention: The ALJ1 John Deere tractor armrest for more comfort in your daily work
At ReeKOV, we always strive to make our customers' work easier and more convenient. That's why we're excited to introduce our newest invention: the ALJ1 John Deere 6R Tractor Armrest.

Designed specifically for your comfort, this armrest provides improved support and reduces fatigue during long hours of use. The soft, padded material conforms to your arm and provides a comfortable surface for your elbow.

But comfort is not the only advantage of the ALJ1 armrest. Additionally, the armrest is easy to install and fits your John Deere tractor seamlessly.

At ReeKOV, we know that your work is important and that your comfort is key to getting the job done. That's why we're proud to offer the John Deere Tractor Armrest ALJ1, the latest in our line of innovative products designed to help you work easier, not harder.